In The News
Click on the logos to read or hear about us
---

Wine Enthusiast Magazine // Intercoastal 2017 Estate Grown Reserve Chardonnay Review
90 Points
"Gorgeous marzipan and dried fig aromas meet plush creamy layers of poached pear and cream in this full-bodied, luxuriously textured wine. Fans of all-out ripe and oaky wines are going to love this sweet-seeming wine." JIM GORDON
---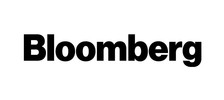 Bloomberg Online // The unusual grape rosé: 2016 Intercoastal Vineyards Rose of Pinotage ($25)
"At a recent rosé tasting, it seemed that every possible grape variety was now being turned into a rosé. This one is highly original and interesting, earthy and bright. Though pinotage grapes are primarily found in South Africa, this pink wine comes from Lodi, Calif."
---
Her Life Magazine Cover Story // Rachele Spaletta: Embracing Life's Journey
"The curves of the waterways along the couple's vineyards near Clarksburg inspired the design of the INTERCOASTAL VINEYARDS logo. Evoking vineyards that run beside the waterways and rivers that lead to the ocean, the name became something they simply loved. The artistic design would hold a second personal meaning, as the "S" shape was the perfect way to incorporate the initial of their last name, Spaletta. "
---
From The Vine Podcast by Bob Highfill // Intercoastal Vineyards Embodies Founders' Passion For Life
"Rachele and Mitch's home, built in the early 1900s, is surrounded by their 40-acre vineyard planted to Chardonnay and Petite Sirah. Mitch farms the wine grapes, and only the highest-quality fruit is hand-picked and must pass his intense scrutiny."
---

Mike The Wine Guy Podcast // Rachele Spaletta of Intercoastal Wine
"Our wines are produced from Lodi, Clarksburg and Napa Valley. One that we can highlight today is the Rosé of Pinotage. We were one of the first winery in the United States to produce a Rosé made with the Pinotage varietal. It's usually only grown in South Africa, but it grows exceptionally well in Lodi, California. So we decided to make a Rosé from it, and it turns out that the characteristics are flavorful and really unique, and is definitely one of our fan favorites."
Winery Note: Our 2018 Rosé of Pinotage won GOLD at the 2019 Las Vegas Global Wine Awards, won DOUBLE GOLD with 96 points at the 2019 Orange County Wine Society Competition. Our 2017 Rosé of Pinotage won BEST OF CLASS at the 2019 San Francisco Chronicle Wine Competition and GOLD at the 2018 Sonoma Harvest Challenge.
---
Good Day Sacramento Broadcast // Yoga In The Vineyard Event At Intercoastal Vineyards
On National Best Friend Day, Intercoastal Vineyards hosted Yoga in the Vineyard.
Ticket included yoga, a commemorative glass, wine, lunch, and a custom branded OMGI CorkPro mat (available in our Gift Shop page).
---