February 21, 2020 | Rachele Spaletta
San Francisco Chronicle Public Tasting
We Embraced Every Moment at the 2020 SF Chronicle Public Wine Tasting! With over 1,000 wineries and thousands of wine lovers in attendance, it is honestly a very exciting, yet overwhelming feeling. On the 20th Anniversary of the largest competition of North American Wines, we were elated to showcase two double gold and four gold medal award winning wines…and even more excited to welcome a number of new wine club members to our family!
#1. The Award Winning Intercoastal Vineyards Wines!
Double Gold 2016 Petite Sirah
Double Gold 2018 Unoaked Chardonnay
Gold 2018 Chenin Blanc
Gold 2018 Rosé of Pinotage
Gold 2018 Sauvignon Blanc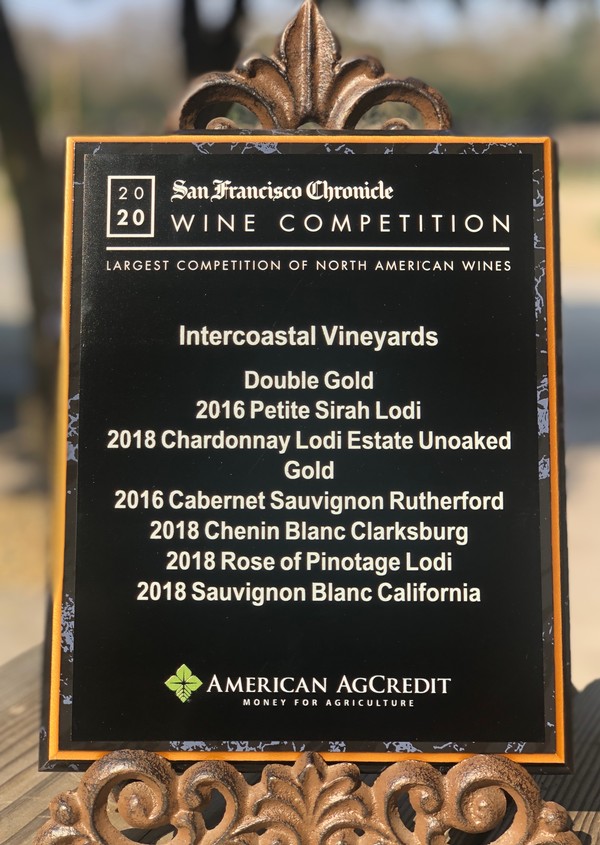 #2. The Parrot Reunion
There is a man who attends the public tasting every year with a parrot on his shoulder. Annie laughed and said she hoped she would see the parrot again… and then all of a sudden there he was! She put this parrot on her shoulder last year and so it was like a reunion.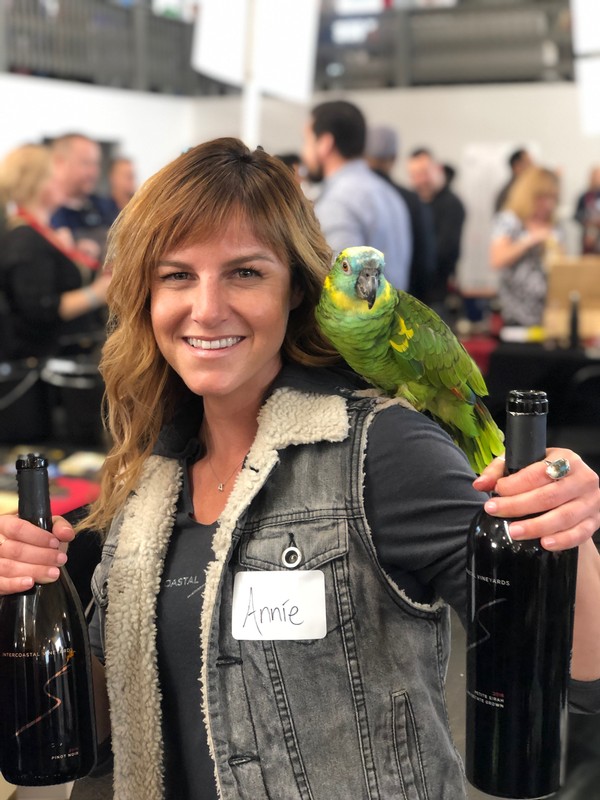 #3. We were spotted by friends we made in Santa Barbara!
After a full day of pouring at the SF Chronicle Public Tasting, we went to a restaurant on Pier 39 to celebrate. Some friends we made at the Santa Barbara Food & Wine Festival last year spotted us by the bar and we were delighted to catch up.
#4.Thank you, to those who took time to visit with us and learn more about our wines. We hope to see you again soon! Cheers!